Bridal Show Booth Tips
We are committed to helping you have a successful bridal show! The truth is, if you hope to book some new weddings as a result of attending a bridal show, you can't just show up on the day of the bridal show and hope for the best! You need to plan carefully for how to decorate and staff your booth, how to interact with the brides and other guests during the bridal show, and - perhaps most importantly - how to follow up with the brides after the show!
So we dug up some of the best resources we've found on these subjects:
The first is an outstanding one page guide by our friend and world reknowned wedding marketing guru Alan Berg, called 6 Steps to Bridal Show Success: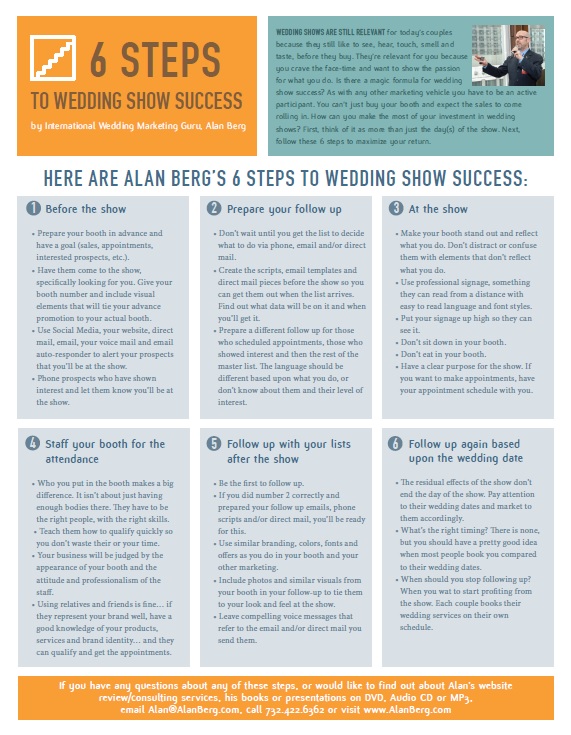 The second is a blog post about bridal show follow up by our friends and nationally recognized wedding marketing experts Stephanie and Jeff Padovani from Book More Brides:

Last is a more in-depth video presentation, also by our friends at Book More Brides:
We're certain you'll find these great resources make your bridal show experience much more successful! Please let us know what you think!
---